Populære innlegg
Det er flere som har bedt oss om strikkeoppskrifter. Gratis strikkeoppskrifter er det visst vanskelig å finne på norsk (tips mottas med takk...

Det er ikke så mye som er direkte dødelig i norsk flora eller fauna. Vi husker fra vi var små og ble advart om at eika var giftig, men kan i...

Vi har blitt godt mottatt her i Odalen og på Knapper , og har tidligere blitt presentert i Glåmdalen . Nå har vi også fått en artikkel i Od...

Bloggarkiv

Blog Top Sites

18. okt. 2009
Idag, søndag, besøkte vi Telespinn igjen og plukket opp garnet vårt fra årets leveranse av
alpakkafiber
(alpakkaull). Det ble skikkelig fint og utrolig deilig å kjenne på! Vi håper noen vil lage noe vakkert av dette og nyte alpakkaen for alle dens
kvaliteter
. Litt av garnet ser dere under.
Neste år blir sendingen langt større og av enda bedre kvalitet. Da vil Bjørg hos Telespinn få fiber som ser slik ut:
Og mer!
"De Tre Musketerer"
Siden jentene vi opprinnelig kjøpte fra Österlen Alpacka nå står hos (tidligere) sauebonde Thesen, kan vi ikke overvåke de så tett som før. Det er veldig uvant og krever litt mer arbeid, men med en grunneier og hans nabo som begge synes dyra er svært så flotte så har vi likevel en slags overvåking. De ringer hvis noe skjer og er vant med dyr.
Denne gangen merker vi mer enn før hvor gravide de er. Alpakkaer kan bli svært "hormonelle" når de er gravide, og ikke så rent lite irritable, så litt spytting kan det bli ved matfatet. Men de roer seg fort ned :-)
Another visit to Telespinn and our good "old" alpacas
Today, Sunday, we visited Telespinn again to pick up yarn made from the last shearing. The results are great, and we hope someone will appreciate the quality and feel of the fiber and create something good! Top picture shows some of the yarn we collected.
Next year we will send Telespinn and their owner Bjørg fibers of the above qualities from the new Australians.
We also visited our three "old" girls. We don't like having them so far away as we are used to watching them all day and every day, but the land owner and its neighbour are both very happy to have the animals there and watch them for us. They'll call if something happens and are used to animals themselves.
This time we noticed how pregnant they are. Alpacas get a little irritated when pregnant, and our girls are very…pregnant. Some spitting at each other, but they calm down quickly :-)
Alpakkabutikken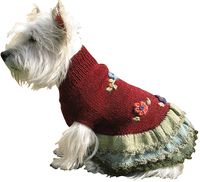 Besøk
alpakkabutikken vår
med klær til mennesker og dyr!

About Me
Knapper Alpakka

Kona og jeg har startet et bedre liv sammen, og alpakkaoppdrett er en stor del av det på dette fine småbruket vi har kjøpt!
My wife and I have started a better life, and alpaca breeding is a big part of it here at our small country farm.
Vis hele profilen min