Populære innlegg
Det er flere som har bedt oss om strikkeoppskrifter. Gratis strikkeoppskrifter er det visst vanskelig å finne på norsk (tips mottas med takk...

Det er ikke så mye som er direkte dødelig i norsk flora eller fauna. Vi husker fra vi var små og ble advart om at eika var giftig, men kan i...

Vi har blitt godt mottatt her i Odalen og på Knapper , og har tidligere blitt presentert i Glåmdalen . Nå har vi også fått en artikkel i Od...

Bloggarkiv

Blog Top Sites

24. mai 2009
Fredag dro vi på en liten langtur. Annbjørg, som er min niese, hadde konfirmasjon lørdag, og det er langt til Kristiansand! Så vi tok med oss all alpakkafiberen fra Norge (Knapper Alpakka) og Sverige, og dro til Telespinn først for å levere dette. Bjørg og hennes ledergruppe (de er visst alle sjefer) er en hyggelig gjeng og vi hadde igjen en hyggelig prat om fiber og annet.
Så dro vi til Nisser Hyttegrend for overnatting. Det er langt billigere å velge slike hyttegrender for overnatting enn hotell. I dette tilfellet kostet et flott rom med utsikt over Nisser fra et flott, laftet hus bare en fjerdedel så mye som et billig rom på hotell.
Kjøreturen ned minnet oss igjen på hvor vakkert Norge er:
Annbjørg er en flott konfirmant og strålte denne dagen også. Min søster Ellen har gjort en kjempejobb, men Annbjørg er også en lynende intelligent ung pike. I konfirmasjonen var det mange som ville holde tale, og konfirmanten fikk masse skryt. Helt fortjent. Toppen synes vi var talen fra lillebror Emil, hvor lille 9-åringen sto på en stol og fortalte alle hvor flink Annbjørg var. Rørende.
Over et bilde av konfirmanten i helhvitt med noen av hennes kusiner. Lyset traff dem rett i fjeset, så alle myser dessverre.
Kjøreturen hjem på natten er det ikke mye å si på. Stort sett fine veier, men kjedelig i mørket.
A new visit to the mill and my niese Annbjorgs confirmation
This weekend we travelled south again to Telespinn to deliver this years shearing results from Norway and Sweden and have another nice chat with the owner and her team of hard working ladies. After that we stayed over at Nisser Hyttegrend for the night. The Nisser area is another beautiful place in Norway and staying at such a place we did saves you a bunch of money, and you get to see so much more than from a hotel!
Saturday we drove on to the confirmation near Kristiansand and had a nice time with lots of family in my sister Ellens new house. The speeches were numerous, as Annbjorg is a well liked girl. She is brilliant and beautiful, and we're all very fond of her. The highlight of the speeches were one delivered by her little brother Emil, 9 years old, who assured us all his sister was as great as we thought! Emil is a great little guy himself.
The drive home in the dark was boring, but nice roads, so it was fairly quick.
Alpakkabutikken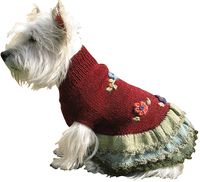 Besøk
alpakkabutikken vår
med klær til mennesker og dyr!

About Me
Knapper Alpakka

Kona og jeg har startet et bedre liv sammen, og alpakkaoppdrett er en stor del av det på dette fine småbruket vi har kjøpt!
My wife and I have started a better life, and alpaca breeding is a big part of it here at our small country farm.
Vis hele profilen min