Populære innlegg
Det er flere som har bedt oss om strikkeoppskrifter. Gratis strikkeoppskrifter er det visst vanskelig å finne på norsk (tips mottas med takk...

Det er ikke så mye som er direkte dødelig i norsk flora eller fauna. Vi husker fra vi var små og ble advart om at eika var giftig, men kan i...

Vi har blitt godt mottatt her i Odalen og på Knapper , og har tidligere blitt presentert i Glåmdalen . Nå har vi også fått en artikkel i Od...

Bloggarkiv

Blog Top Sites

28. nov. 2009
Vi fikk besøk fra nord idag. Et hyggelig par med ei søt lita pike som ville se dyrene våre og ta en prat om alpakka. Det er alltid hyggelig med en alpakkaprat!
Før besøket fikk vi montert opp det siste overvåkingskameraet:
Siden besøket var litt forsinket pga flyforsinkelser startet kona med grimetrening av alpakkaene sammen med vår sønn og hans kamerat. Det gikk strålende! Gutta fikk en hyggelig tusletur med Misty Blue og Viella (det var Viellas andre forsøk med grime!), og Beachcomber fikk sin første tur med grime. Som de besøkende fikk se var Beachcomber ikke umiddelbart glad for grimen, men ble gradvis mer vant til den og mot slutten så hun virkelig ut som en vinner. En virkelig vakker alpakka.
Misty Blue er vant til grime, og Viella er hennes bestevenninne, så Viella observerte bare hva Misty gjorde og da gikk det hele ganske så fint. De spaserte rolig med sine ledsagere.
Vi håper de besøkende fra nord fikk hva de kom for. De fikk både se og kjenne på både alpakkajentene og –guttene, og en lang prat om alpakka generelt. Det er vanskelig å stoppe oss når vi først har begynt å snakke om alpakka. Vi får håpe vi ikke snakket for mye! Lillejenta deres ville ihvertfall ikke reise uten minst én katt og en alpakkabamse ;-)
Avslutningsvis stakk vi innom de tre jentene vi har på en annen gård, og det pensjonerte ekteparet der kunne fortelle at jentene hadde hatt besøk av elg igår. Noe de åpenbart hadde synes var virkelig interessant.
Halter training and visit from alpaca interested people
We had a visit from the north of Norway today. Very nice couple with a sweet little girl, who wanted to see our alpacas and talk alpaca. We always enjoy talking about alpacas!
Right before they came we got the last infrared surveillance camera up, and we started halter training the alpacas in wait for the visitors. A flight was late, so we had a little extra time. Our son and his friend got to walk with Misty Blue and Viella. It was Viellas second halter session and she starts to look like a pro! By watching her best friend Misty she walked nicely beside the boys. Beachcomber had her first session ever, which the visitors got to see, and improved immensely throughout the session. At the end she looked like a show winner!
We hope the visitors got what they wanted. They got to both see and feel the alpaca girls and –boys, and we had a long talk about alpacas in general. We are hard to stop when we have started talking about our favourite subject, alpacas. Let's hope we didn't talk too much! Their little girl didn't want to leave without at least one cat and an alpaca teddy, and that's got to be a good sign ;-)
We ended their visit with a short stop at our three girls in "exile" at a nearby farmer. The retired couple who lives there could tell us our alpacas had a moose visiting yesterday, which they found very interesting.
Alpakkabutikken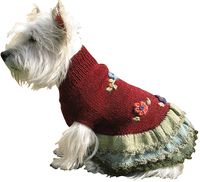 Besøk
alpakkabutikken vår
med klær til mennesker og dyr!

About Me
Knapper Alpakka

Kona og jeg har startet et bedre liv sammen, og alpakkaoppdrett er en stor del av det på dette fine småbruket vi har kjøpt!
My wife and I have started a better life, and alpaca breeding is a big part of it here at our small country farm.
Vis hele profilen min