Populære innlegg
Det er flere som har bedt oss om strikkeoppskrifter. Gratis strikkeoppskrifter er det visst vanskelig å finne på norsk (tips mottas med takk...

Det er ikke så mye som er direkte dødelig i norsk flora eller fauna. Vi husker fra vi var små og ble advart om at eika var giftig, men kan i...

Vi har blitt godt mottatt her i Odalen og på Knapper , og har tidligere blitt presentert i Glåmdalen . Nå har vi også fått en artikkel i Od...

Bloggarkiv

Blog Top Sites

30. aug. 2010
Nå nærmer vinteren seg. Litt trist hver gang, men nå i slutten av august faller de første løvene her i Odalen. Veden er på vei inn i vedskjulet. Tomt ryddes. Beitemark forberedes for neste sesong. Vi har fått god hjelp av folk i nabolaget som har riktig utstyr for pløying og andre tungjobber og det kommer godt med.
Det står bra til i karantenen. Det skal bli godt å få avsluttet karantenen, kjørt dyrene hjem der de hører hjemme hos oss og hos kunder. Vi gleder oss over hvor godt gemytt det er på de solgte dyrene i tillegg til fysiske alpakkakvaliteter som fin fiber og mye gjenvekst. Petaluma er karantenens klovn på alle mulige gode måter. Flavia er rolig og behagelig. Bumblebee tar livet som det kommer og likeså Delicious. Kimberley mistet gutten sin som dere sikkert vet og var trist for det lenge etterpå, men det går bedre nå. Cuban Frost er karantenens svarte skjønnhet.
Criaene har det bra alle som en, og de har alle begynt med fast føde og elsker godsakene fra FK. Fortsatt er det melkebarter å se allesteds, og hver natt kan vi se hver cria ligge sammen med sin mor i nattkvarteret. Det er rørende å se på. Det er samme rutine hver kveld: jentene går inn, spiser litt høy, og legger seg ned for å drøvtygge. Criaene legger seg ned ved siden av, og Rose tar vaktjobben ved døra sammen med Paris. Corazon, den stolte sjefen her på gården, legger seg med ryggen til jentene og skuer utover myra mens han tygger. Han er et flott syn.
Varg ligger foran skjermen min og slapper av, og vi følger hans eksempel. Ha en god natt alle sammen, det er mye å gjøre imorgen!
Preparations for next years' alpaca fun
Winter is coming. Leaves are falling and we are a bit sad about it. The firewood is in the shed. Land is cleared. Pasture is prepared for next season. We have received help from neighbors for some of the heavy work, and we are so glad for it.
The import quarantine is going well. We are looking forward to ending the quarantine and move the alpacas to their respective homes. We are so happy the alpacas we have sold have such great personalities in addition to physical qualities such as fineness and regrowth. Petaluma is the quarantine clown in every good way there is. Flavia is calm and lovely. Bumblebee takes life the easy way and so is Delicious. Kimberley lost her boy, as you probably know, and have been sad about it for a while but is better now. Cuban Frost is the black beauty of the quarantine.
The crias are all fine and have started eating grass, hay and pellets. You still see milky mustaches all around, though, and every night you can see each cria beside its mom. It is such a touching view. It is the same things that happen every night: The girls go inside, eat some hay and cush while chewing the cud. The crias lay down beside them, and Rose takes the guard duty by the door first together with her Paris. Corazon lays down in his paddock with his back to the girls, and watches the marsh while chewing. He is such a great sight.
Varg is relaxing in front of my monitor and we will follow his example. Have a good night, everyone. There is plenty to do tomorrow!
Alpakkabutikken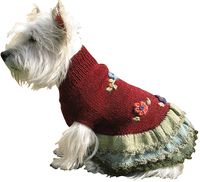 Besøk
alpakkabutikken vår
med klær til mennesker og dyr!

About Me
Knapper Alpakka

Kona og jeg har startet et bedre liv sammen, og alpakkaoppdrett er en stor del av det på dette fine småbruket vi har kjøpt!
My wife and I have started a better life, and alpaca breeding is a big part of it here at our small country farm.
Vis hele profilen min