Populære innlegg
Det er flere som har bedt oss om strikkeoppskrifter. Gratis strikkeoppskrifter er det visst vanskelig å finne på norsk (tips mottas med takk...

Det er ikke så mye som er direkte dødelig i norsk flora eller fauna. Vi husker fra vi var små og ble advart om at eika var giftig, men kan i...

Vi har blitt godt mottatt her i Odalen og på Knapper , og har tidligere blitt presentert i Glåmdalen . Nå har vi også fått en artikkel i Od...

Bloggarkiv

Blog Top Sites

13. feb. 2012
Vi skulle bare gi jentene litt mer høy, kom inn i rommet og der sto Cookie og så på oss. Ved føttene hennes lå en liten brun jente og hummet.
Knøttliten på 3,8kg, men massevis med liv likevel! Hun og mor ble plassert i varmerommet sammen med Soyance (grå hoppe), tørket og gitt en  liten energidrikk. Så måtte vi inn og hente noe. Da vi kom tilbake sto en stolt Soyance der med en liten gutt!
Vi har fortsatt ikke blitt helt enige om fargen, da han ser enten rosagrå eller fawn ut, men vakker er han uansett og dobbelt så stor som lillejenta.
Nå får de bli i varmerommet til vi stoler på at de klarer seg i kulda! Criaer er virkelig fantastiske.
Two more winter babies
We were just going to give the girls some extra hay, came into their room and there was Cookie with a brown, humming, little girl at her feet.
She was tiny weighing in at 3.8kg, but with lots of life! She and her mother were placed in the heated room together with our grey lady Soyance, dried and given an energy drink. Then we had to go inside to pick something up. When we came back Soyance stood there, proudly beside her new boy!
We are still not sure of his colour, as he looks either rose grey or fawn, but beautiful in any case and twice the size of the little girl.
Now they are staying in the heated room until we trust they can cope with the cold outside! Crias are truly wonderful.
Alpakkabutikken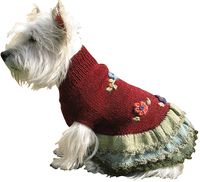 Besøk
alpakkabutikken vår
med klær til mennesker og dyr!

About Me
Knapper Alpakka

Kona og jeg har startet et bedre liv sammen, og alpakkaoppdrett er en stor del av det på dette fine småbruket vi har kjøpt!
My wife and I have started a better life, and alpaca breeding is a big part of it here at our small country farm.
Vis hele profilen min