Populære innlegg
Det er flere som har bedt oss om strikkeoppskrifter. Gratis strikkeoppskrifter er det visst vanskelig å finne på norsk (tips mottas med takk...

Det er ikke så mye som er direkte dødelig i norsk flora eller fauna. Vi husker fra vi var små og ble advart om at eika var giftig, men kan i...

Vi har blitt godt mottatt her i Odalen og på Knapper , og har tidligere blitt presentert i Glåmdalen . Nå har vi også fått en artikkel i Od...

Bloggarkiv

Blog Top Sites

22. jan. 2012
Det blir kjedelig i varmerommet og en voksende cria trenger mosjon, så idag var det en kort tur ut igjen for "lille rosagrå". Vi har nå startet en enkel konkurranse på Facebook-sidene våre om navn på minstejenta i flokken vår. Bli gjerne med!
Under ser dere henne sammen med Bergvangs Chili Pepper med sønn og mor NC Miss Quizzie. Været var varmere idag, og etterhvert dukket sola opp også, så alle koste seg ute sammen. Vi blir alltid så imponert over hvor flotte mødrene er etter at de har levert sine criaer. Bare se på holdningen til de to stolte mødrene nedenfor!
Er hun ikke fantastisk søt?
Skikkelig øyensminke har hun også!
Hun fikk løpt fra seg skikkelig idag, fram og tilbake og rundt og rundt. Etterhvert ble det litt kaldt igjen, så hun ble flyttet inn i varmerommet sammen med mor. Nå slapper de av og koser seg . Vi har enda en som venter en liten en, og hun er også trygt plassert i varmerommet nå som det ser ut til at hun nedkommer når som helst. Det er slettes ikke alle man kan se dette på!
Outside again!
It gets boring after a while to be in our heating room and a growing cria needs excersise, so "little rose grey" got outside again today. We have started a simple competition on our Facebook-pages for a name for her. Your suggestions are most welcome!
Above you can see her together with mom NC Miss Quizzie and Bergvangs Chili Pepper with son. The weather was warmer today, and the Sun even appeared after a while, so everyone made the most of it and had it really nice. We are always impressed by how beautiful the alpaca mothers look after birth. Just look at the posture of the proud moms above!
Isn't she pretty and cute? Looks like she has eye makeup.
She stretched her legs really well today, running back and forth and around and around. It got a little cold again after a while so we moved her back inside the heating room with mom. Now she relaxes and gets real cosy. We are still waiting for another little one, and that impending mother is also in the heating room now that it looks like birth is imminent. You cannot see that on all mothers!
Alpakkabutikken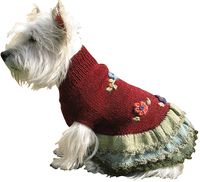 Besøk
alpakkabutikken vår
med klær til mennesker og dyr!

About Me
Knapper Alpakka

Kona og jeg har startet et bedre liv sammen, og alpakkaoppdrett er en stor del av det på dette fine småbruket vi har kjøpt!
My wife and I have started a better life, and alpaca breeding is a big part of it here at our small country farm.
Vis hele profilen min