Populære innlegg
Det er flere som har bedt oss om strikkeoppskrifter. Gratis strikkeoppskrifter er det visst vanskelig å finne på norsk (tips mottas med takk...

Det er ikke så mye som er direkte dødelig i norsk flora eller fauna. Vi husker fra vi var små og ble advart om at eika var giftig, men kan i...

Vi har blitt godt mottatt her i Odalen og på Knapper , og har tidligere blitt presentert i Glåmdalen . Nå har vi også fått en artikkel i Od...

Bloggarkiv

Blog Top Sites

19. apr. 2012
Vi har fortsatt ikke kommet helt ned på bakken etter glimrende resultater fra utstillingen sist helg, men litt fjerning av møkk hjelper litt :-) 
Det var en arbeidssom, men svært verdifull helg. Både salget fra standen og selvfølgelig resultatene i utstillingsringen har gitt oss mye å tenke på. Ikke minst har premieringen og omtalen dyrene våre fikk gitt viktige innspill til senere avl. Corazon har f.eks. virkelig vist sin verdi som avlshingst!
Hele resultatlista fra utstillingen kan nå finnes på foreningens sider.
Etter utstillingen har det vært en jevn strøm av interessenter til både forening og oppdrettere, og avtaleboka fylles opp. Kjempemoro!
Ettersom vi har hatt jenter til avvenning før utstillingen så har vi hatt to grupper med hopper, men nå som utstillingen er over er gruppene samlet igjen og alle var svært glade for å være en stor flokk med hopper og criaer! Det var løping og hopping, og criaene lekte sammen. Under ser dere de siste etterslengerne etter åpning av gjerdene, Cookie og Lille Blomst (NC C is for Cookie og NC Petite Fleur).
Jentecriaene fant straks sammen...
NC Viva la Vie, jenta som ble gjenopplivet fra nær fryst tilstand og som vi til daglig kaller bare Vivi, ser flottere og flottere ut for hver dag. For en farge hun har!
NC Sahara tar inn utsikten:
Her spiser hele gruppen samlet, og matriark Wayra passer på i front:
Av andre nyheter kan nevnes at vi endelig har funnet vårt nye sted. Vi flytter ørlittegrann lenger nord, til Våler i Hedmark, og får langt større plass å boltre oss på. Der skal vi lage et lite paradis for alpakkaer og oss selv, og for alle de som gjerne vil komme på besøk. Vi gleder oss!
After the show
We haven't quite landed after the excellent results from the show last weekend, but some alpaca poop removal helps a little :-)
It was a hard, but very valuable weekend. Both the sales from our booth and of course the show ring results have given us lots to think about. The prizes and assessment our alpacas got have given us important input to further breeding. Corazon, for instance, have proven his worth as a Sire of Champions.
All the results from the show can be see on the association website.
We have had a stream of people contacting us and the association about alpacas and buying alpacas after the show, and the calendar is filling up with appointments. Fun!
As we have weaned girls prior to the show we have had two groups of females, but now that the show is over the groups are together again and everyone was very happy to be part of a large group of females and crias! We had running and jumping, and the crias playing together. You can see the images above.
In the last photo you can see the group eating together, while the matriarch, Wayra in front, watches over everything.
Av andre nyheter kan nevnes at vi endelig har funnet vårt nye sted. Vi flytter ørlittegrann lenger nord, til Våler i Hedmark, og får langt større plass å boltre oss på. Der skal vi lage et lite paradis for alpakkaer og oss selv, og for alle de som gjerne vil komme på besøk. Vi gleder oss!
In other news: We have finally found our new place. We're moving slightly up north, to Våler in Hedmark, and get a lot more space to play with. We're going to create a paradise for alpacas and ourselves, and for all those that want to come and visit. We're looking forward to it!
15. apr. 2012
For en fantastisk dag vi har hatt! Idag var årets begivenhet for norske alpakkaer og vi både gledet oss og gruet oss, men en slik begivenhet må man bare være med på. Det er lærerikt, morsomt og man treffer igjen gamle kjente og hyggelige mennesker. Og ikke minst, man ser mange vakre alpakkaer.
NC Sunrise Blue, vår grå hingst, var først ut. Han er en stor og staselig kar og det er lett å være stolt når man går med han. Idag viste han styrke og tok Champion med store lovord for både konformasjon og fiberkvalitet. Han har også vært en av de mest populære fotoobjektene på standen vår.
NC Diamond Axe
var nestemann ut i svart klasse. Gillian skrøt av hans fine, tette, glansfulle og strukturrike fiber, samt hans velproporsjonerte kropp. Han tok førsteplass i sin klasse.
NC Paris Pavlova trippet grasiøst inn på arenaen i brun klasse. Hver gang dommeren åpnet fiberen hennes så hun skinnende, mørk brun fiber med masse struktur. Overalt på kroppen! Paris tok Champion brun på en overbevisende måte i år som ifjor. For ei vakker jente hun er.
Så kom turen til NC Lady Windsong. Windsong er en hyggelig ung dame å ha med å gjøre. Hun er svært lik sin mor (Österlen Alpackas Wayra) og halvsøster (NC Texas Energizer) i så måte, og kikket innimellom opp på Rolf når det begynte å bli langtekkelig. Windsong tok en god seier i sin store klasse med beige ungjenter. Samme hvor dommeren åpnet fiberen var det vakkert, syntes hun. Windsong eies nå av Anett Poulsen i Rustad Alpakka og vi gratulerer :-)
NC Big Bang trippet fornøyd inn i ringen på beige klasse for herrer. Dommeren likte det hun så, men mente han trengte et år til på mer tetthet ift klassevinner. Under bedømningen syntes han det ble litt kjedelig, så han la seg ned og avslappet drøvtygde mens han ventet på sin tur. Med sitt søte smil er han en hjerteknuser. Big Bang tok andreplass i sin klasse.
NC
Ice Rose
var sistemann ut og også den skitneste. Hun liker å rulle seg i skitt, denne jenta. Men dommeren så gjennom dette og uansett hvor hun åpnet fiberen var det bare vakkert å se. Hals, hode, kropp, mage, rumpe, hale og alt imellom. Dommeren var svært fornøyd og kom med følgende kommentar: "You open the fleece and say TADAA!"
Ice Rose tok Champion hvit. Dette er den desidert største klassen med de største navnene, og tårene spratt både her og der. Vi ble så glade og kunne knapt tro det. Vi visste Ice Rose var god, men med alle de sterke navnene på deltakerlista følte vi det ville bli for tøft. Det var det ikke, og Ice Rose leverte solid kvalitet og høstet mange lovord både fra dommer og de som ville ta en titt etterpå.
Ice Rose ble knepent slått av Joey i kåringen av Supreme Champion. Joey er eiet av Halstvedt. Gratulerer, Gro Anita, for flott seier! Etter tildelingen kom dommeren over og igjen repeterte det gode ved Ice Rose og sa at det var svært nær på hun tok storgevinsten, men at Joey var ørlittegrann tettere og at Ice Rose vil bli enda tettere neste år. Så får vi se :-)
Med en andreplass som laveste plassering kan vi ikke være misfornøyde. Vi er strålende fornøyde, og hingsten vår
Corazon
har virkelig levert varene med Windsong, Big Bang og Ice Rose. Nå gleder vi oss til mer fra sjefen på gården og ser fram til neste års utstilling.
Til slutt må vi få takke Heidi, Tor, Torgrim, Robin og Ronja fra
Oddan Alpakka
som har vært uvurderlige som hjelpere mens vi løp veggimellom med utstillingsdyrene, og Ronja var spesielt flink til å passe på Huldra. Det er godt å ha slik god hjelp fra en så hyggelig familie! Takk også til arrangørene med Line i spissen som gjennomførte en flott utstilling. Takk også til Line og Cecilie som hjalp til med å vise fram Paris og Sunrise da vi slapp opp for folk under vurderingen for Supreme Champion. Foreningen er full av hjelpsomme folk.
Imorgen er siste dagen på Villmarksmessen, så kom innom og se alpakkaene våre, produktene og ikke minst surialpakkaen
NC Tornado
som er blitt så populær!
Champion! Champion! Champion!
What a fantastic day we've had! This was the event of the year for Norwegian alpacas and we both looked forward to it and dreaded it, but this is an event we just have to be a part of. It is interesting, a learning experience, fun and you get to meet old friends and nice people. And, not the least, you get to see many beautiful alpacas.
NC Sunrise Blue, our grey male, was first into the show ring. He is a big and proud looking male, and you easily feel proud walking him. He showed some strength today and won Champion for both great conformation and quality fleece. He have also been one of the most photographed alpacas at our booth.
NC Diamond Axe was next in black. Gillian bragged of his fine, dense, shiny and structured fleece, and his well proportioned body. He won 1st place in his class.
NC Paris Pavlova gracefully tiptoed into the arena in brown. Every time the judge opened her fleece she saw shiny, dark brown fleece with lots of structure. All over! Paris won Champion brown in a convincing way this year as she did last year. What a beautiful girl she is.
NC Lady Windsong was next. Windsong is a nice young lady to handle, very much like her mother (Österlen Alpackas Wayra) and half sister (NC Texas Energizer), and she looked up at Rolf from time to time when it got boring or worrying. She took a nice win in her class of fawn young girls. Wherever the judge opened her fleece she saw only beauty, she opined. Windsong is now owned by Anett Poulsen at Rustad Alpakka. Many congratulations :-)
NC Big Bang walked gingerly into the ring in the class for fawn males. The judge liked what she saw, but felt he needed another year to gain more density compared to the class winner. During the evaluation he got tired of it all, and cushed to relax and chewed his cud while waiting for his turn. With his cute smile he is truly a darling of the crowd. Big Bang took second place in his class.
NC Ice Rose was last into the ring and also the dirtiest. She loves to roll around in dirt this girl, but the judge saw through it and wherever she opened the fleece there was only beauty to see. Neck, head, body, belly, butt, tail and everything in between. The judge was very pleased and gave the following comment: "You open the fleece and say TADAA!"
Ice Rose won Champion White. This was the largest class of them all with all the big names, and tears came out here and there. We were so happy and could hardly believe it. We knew she was good, but with all the strong names entered we felt it would be too hard. It wasn't and Ice Rose delivered top quality and gained many positive comments from both judge and those that wanted to have a look afterwards.
Ice Rose was beaten by a narrow margin by Joey in the selection of the Supreme Champion. Joey is owned by Halstvedt and we congratulate her for a great win! The judge came over to us after the selection and repeated her positive evaluation of Ice Rose and said Ice Rose was very close to taking the big one, but Joey was just a little bit denser. She also said Ice Rose will be denser next year. We'll see then :-)
We cannot be unhappy with the results, with a 2nd place as the worst of them. We are so pleased, and our chief stud Corazon have truly delivered on his promise with Windsong, Big Bang and Ice Rose. We look forward to seeing more from the chief and look forward to next years show.
Lastly we want to thank Heidi, Tor, Torgrim, Robin and Ronja from Oddan Alpakka who have been invaluable as helpers while we ran back and forth with the alpacas, and Ronja was especially good with taking care of Huldra. It is so great to have such good help from a nice family like that! Also, a big thanks to the organisers with Line at the helm that executed a great show. Thanks also to Line and Cecilie that helped showing Paris and Sunrise when we had too few handlers to use in the Supreme Champion selection. The Norwegian Alpaca Association is full of helpful people.
It's the last day of the Wilderness Fair tomorrow, so please come visit and have a look at our alpacas, products and not the least our suri alpaca NC Tornado who have become extremly popular lately!
Alpakkabutikken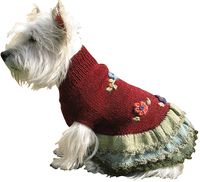 Besøk
alpakkabutikken vår
med klær til mennesker og dyr!

About Me
Knapper Alpakka

Kona og jeg har startet et bedre liv sammen, og alpakkaoppdrett er en stor del av det på dette fine småbruket vi har kjøpt!
My wife and I have started a better life, and alpaca breeding is a big part of it here at our small country farm.
Vis hele profilen min