Populære innlegg
Det er flere som har bedt oss om strikkeoppskrifter. Gratis strikkeoppskrifter er det visst vanskelig å finne på norsk (tips mottas med takk...

Det er ikke så mye som er direkte dødelig i norsk flora eller fauna. Vi husker fra vi var små og ble advart om at eika var giftig, men kan i...

Vi har blitt godt mottatt her i Odalen og på Knapper , og har tidligere blitt presentert i Glåmdalen . Nå har vi også fått en artikkel i Od...

Bloggarkiv

Blog Top Sites

25. jan. 2013
Da har du kanskje lyst til å se vår store database med spørsmål og svar, kalt "Spørsmål og svar"? :-)
Databasen vår inneholder nå over 100 spørsmål og svar for de som er nysgjerrig eller de som trenger informasjon til hold av alpakkaer, og vi tar gjerne imot kommentarer til innholdet eller nye spørsmål som ikke er besvart enda.
Som du ser kan du lete gjennom alle i en liste, velge kategorier eller tagger, eller søke på fritekst.
Velkommen til oss!
Do you have questions about alpacas?
Then you might be interested in our database containing more than 100 questions with answers to questions from those just curious about alpacas and those that need some information on some aspect of alpaca breeding and caretaking.
You can browse through all in one list, select categories or tags, or search freely in the content.
This is a database in Norwegian only.
Welcome to our place!
Alpakkabutikken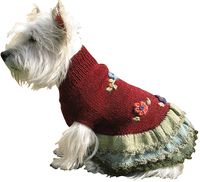 Besøk
alpakkabutikken vår
med klær til mennesker og dyr!

About Me
Knapper Alpakka

Kona og jeg har startet et bedre liv sammen, og alpakkaoppdrett er en stor del av det på dette fine småbruket vi har kjøpt!
My wife and I have started a better life, and alpaca breeding is a big part of it here at our small country farm.
Vis hele profilen min